I'm not going to post about Russia's aggressive stance and incursion into Ukraine – I'm not an expert by any means. You're best served not reading me, but one of the many reporters on the ground, with up-to-the-minute updates.
So, rather than post about something where I'm way out of my depth, I'll just shitpost about how the Ruble is worth less than Roblox's Robux in-game currency.
The math checks out
As of right now (22:52 UTC / 4:52 PM Central Standard Time), the Ruble is worth $0.01196 USD: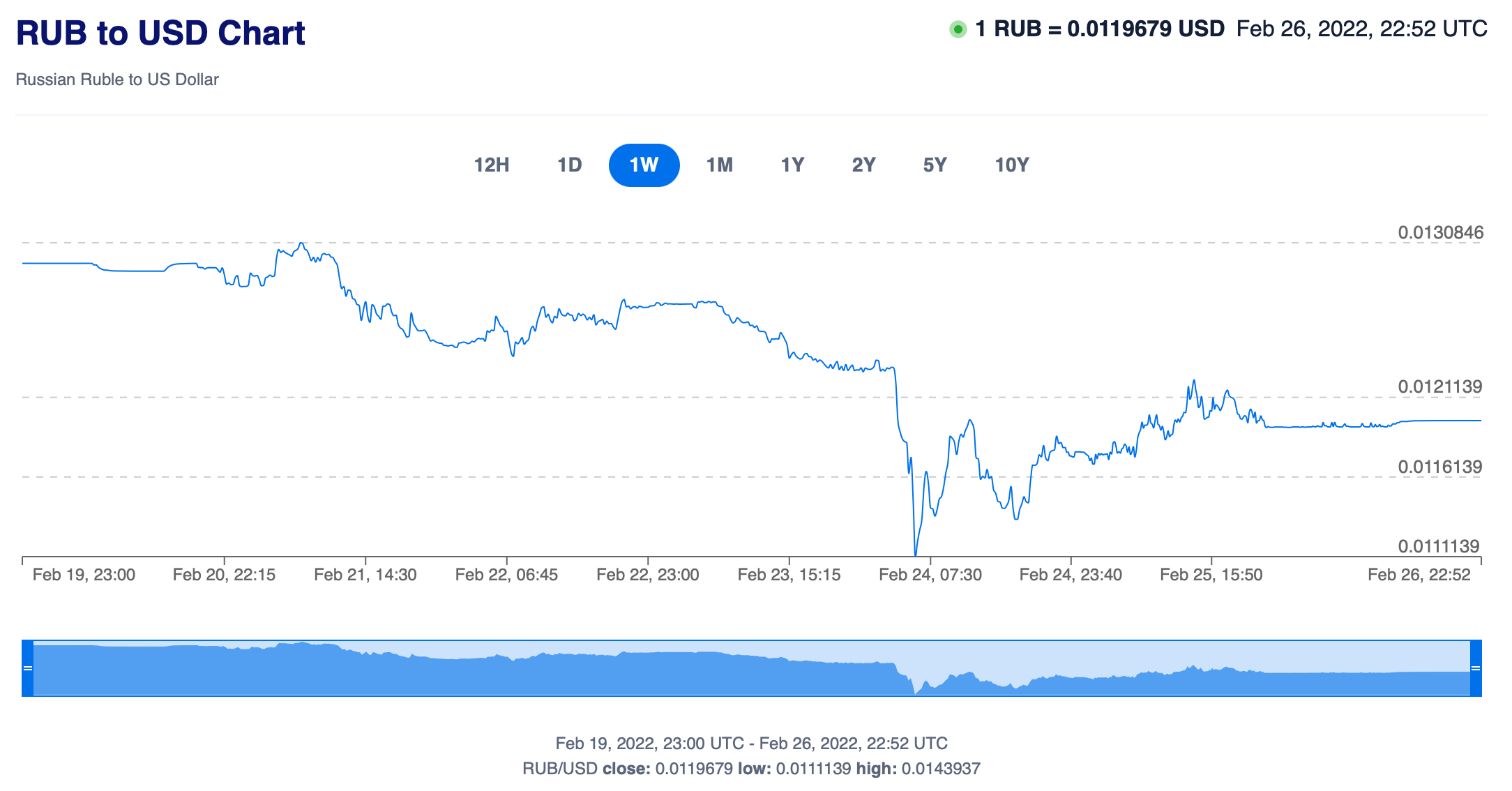 Robux is not subject to currency fluxcuations, and has held an exchange rate of 0.0125 USD. My kids are happy.
For fun, I thought I'd graph out the historical RUB to USD rates and overlay the steady Robux value. It looks like this: